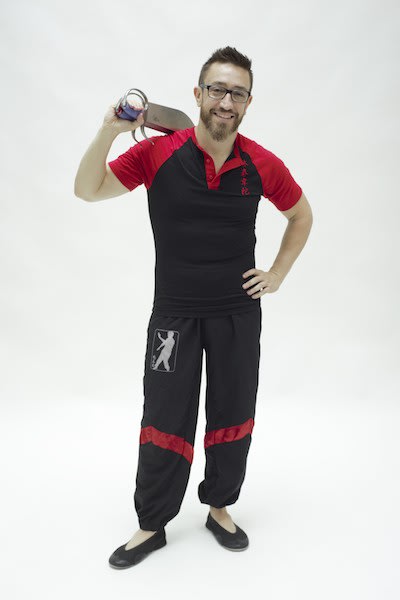 Sifu Alex Richter
Dubbed the "Kung Fu Genius" by his peers, Sifu Alex Richter is one of the most high-profile Wing Tsun (wing chun) instructors teaching in North America today. Alex has been studying martial arts since the age of eight, and by the age of fifteen he already earned a black belt in Taekwondo. During his late teen years he began training in wing chun, grappling, and other kung fu systems. By age twenty, Alex started training in Sifu Leung Ting's brand of Wing Chun know as Wing Tsun (WT). This art would become his life's passion.
His specialty is seamlessly blending the Hong Kong style Wing Tsun with modern Western teaching systems and progressions. Sifu Alex's attention to detail, coupled with his intense knowledge of Chinese culture has put him into his own category. Sifu Alex has learned from many of the top masters in the Wing Tsun world including renown Hong Kong Sifu's such as Grandmaster Leung Ting, Cheng Chuen Fun, Lee Yun Tim, Carson Lau and top European masters such as Grandmaster Keith Kernspecht and many others.
In recent years Sifu Alex has graced the cover of Wing Chun Illustrated and has been featured in major martial art publications internationally. Outside of the martial arts press he has been featured in Harper's Bazaar, USA Today, The Discovery Channel, and PBS. Recently Vice Magazine did an entire feature on Sifu Alex's life and school in NYC.