Unlock Your Potential with Martial Arts in Midtown!
Are you ready to embark on a transformative journey that will not only enhance your physical fitness but also empower your mind and spirit? Look no further than our Wing Tsun Kung Fu classes - a unique martial art that offers a plethora of benefits for people of all ages and backgrounds.
Just fill out the short form on your screen to learn more about our Martial Arts classes, right here in Midtown!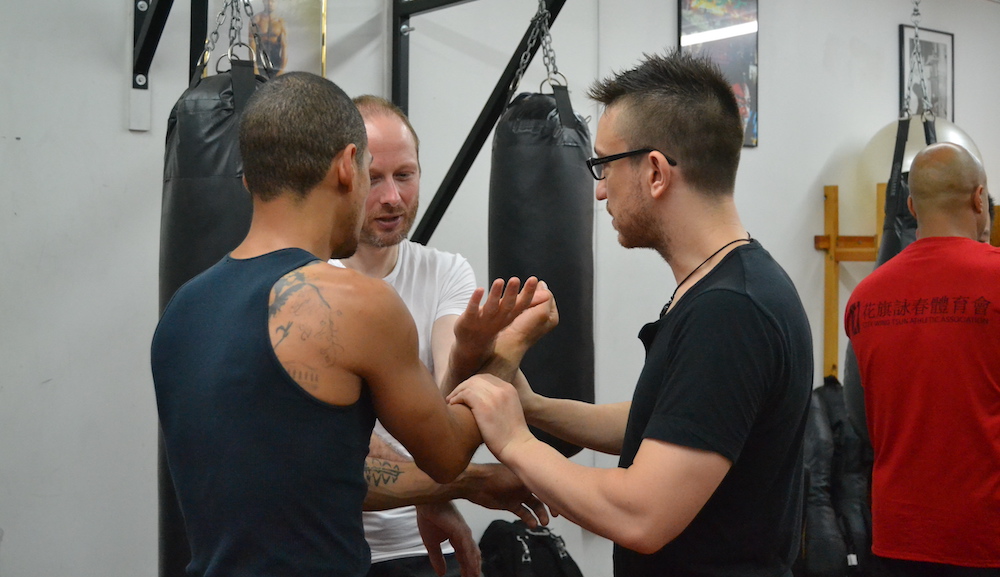 Why Choose Adult Martial Arts with City Wing Tsun?
Our instructors are highly skilled and experienced in Wing Tsun. They are dedicated to passing on the art to the next generation of individuals from all around Midtown, Hells Kitchen, and all over New York. Joining our Martial Arts classes means becoming part of a supportive and like-minded community. You'll make new friends and share your journey with others who are equally passionate about the incredible martial art of Wing Tsun Kung Fu.
Wing Tsun Kung Fu, also known as Wing Chun Kung Fu, is a highly effective martial art originating from China. It's known for its practicality, speed, and adaptability. Unlike some other martial arts, Wing Tsun is focused on self-defense and real-life combat situations. It's not about brute force, but rather the efficient use of your own energy and the redirection of your opponent's force.
With our Martial Arts classes, you will get:
Improved strength, endurance, flexibility, and overall well-being as you progress in your training
A stronger ability to handle stress in everyday life
A significant boost in your self-confidence
The knowledge of practical techniques that can be applied in real-world situations
Discover the Power Within You with Martial Arts
Don't miss out on the opportunity to transform your life through the incredible art of Wing Tsun Kung Fu. Whether you're looking to gain self-defense skills, improve your fitness, boost your confidence, or join a vibrant community, our Wing Tsun classes in Midtown are the perfect choice.
Sign up today and embark on a journey of self-discovery, empowerment, and lifelong learning. Your path to mastery starts here! Just complete the brief form below to get started.